Single source of reliable product data
DataKart is a repository of information on Indian retailed products with details of each attribute (ingredient, product image, MRP, net content, dimension etc). It enables brand owners to share accurate, trusted, and updated SKU data with retailers/e-tailers in a consistent, structured, and standardised manner, in real time.
DataKart also enables brand owners to efficiently assign and manage barcode numbers (GTINs-EAN/UPC), besides generating barcode images following GS1 standards.
DataKart provides foundational data for several B2B, B2G, B2C requirements, which include faster product listing, optimised planogramming, efficient trucking and warehouse management, product recall alert, compliance with statutory labelling/marking guidelines, license/certificate validation, and need for additional product information to enable consumers (through Smart Consumer mobile app) make informed purchase decision.
Brand owners/manufacturers upload their product data directly into DataKart, which is accessed by multiple retailers/e-tailers for managing their product item masters.
Brand owners and manufacturers
Login to DataKart to manage your product barcode numbers, generate barcode images and connect with consumers through the Smart Consumer mobile app.
Upgrade your account to share product information with retailers/e-tailers in one go, and reach out to new buyers.
Retailers and e-tailers
Sign up for DataKart to receive accurate, complete, and real-time product information and products' on-going updates/changes, directly from brand owners in your native file formats.
How DataKart works?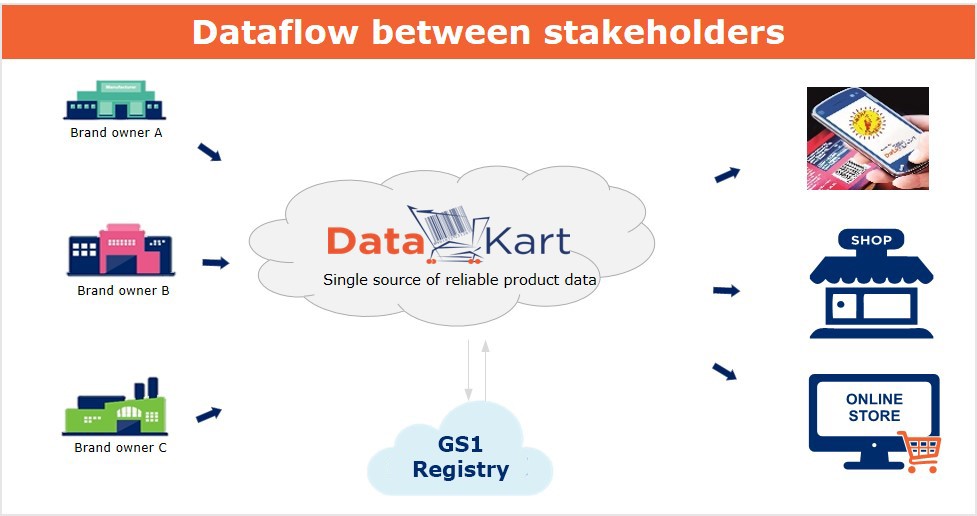 What DataKart users have to say
DataKart is an intuitive tool that allows a company to create a central repository for all product information.It is invaluable to us and our business."

Pankul Luthra Operations Manager
Helios Lifestyle Pvt. Ltd .
What DataKart users have to say
It is really easy to generate our Bar code numbers with DataKart.We no longer have the hassle of working with multiple excel spreadsheets."

Komal Arora DGM QA
BTW India Pvt. Ltd.
What DataKart users have to say
As a small business, I not only save money in generating barcode images but I also save time in creating product sheets that I can easily share with my potential customers. Plus I can now connect with consumers directly with the DataKart mobile app."

Bindiya Rawal Founder & Director
H M Enterprises
What DataKart users have to say
DataKart is a boon to manufacturers like us who are keen to broaden our product base with innovative new product launches. With my busy schedule the flexibility to access DataKart from anywhere, anytime helps in uninterrupted manufacturing."

Anil Sahni Business Head
Spectrum Group
What DataKart users have to say
DataKart has several value-added features that make it a great service. We can bulk upload product information within minutes, print product sheets, have visiblity to how many barcode numbers we have used to name a few."

Mukesh Uniyal IT Head
Bodycare Creations Pvt. Ltd.
What DataKart users have to say
DataKart enables substantive reduction in time & effort spent in updating SKU information."

Murali Nambi VP –
IT Governance & Integration
Reliance Retail
What DataKart users have to say
With this innovative offering from DataKart, we are expecting significant improvement in our Ordering process due to the instant alerts we would receive about product launches and new product variants from our suppliers. Besides, this system is also expected to help us avoid sales loss resulting from PO mismatches."

Ashwani Sharma
Chief Merchandising Officer
Walmart India
What DataKart users have to say
DataKart should help us avoid lost sales due to PO mismatches."

Jaiprakash Maheshwari
Head - Planning & Merchandising
HyperCity Retail (India) Ltd.
What DataKart users have to say
DataKart helps us with new product introductions, keeping our catalogue updated with the latest EAN codes, with alerts for product data changes and in product image management."

Praveen Posina Content Head
Big Basket
What DataKart users have to say
DataKart is a promising solution to drive efficient master data collaboration. This can be a big enabler towards flawless information flow across vendors and customers. "

Pulkit Arora Group
Head – Customer Service & Logistics
Procter & Gamble
What DataKart users have to say
With FMCG Industry becoming Omni-channel and technology driven, DataKart will be a key interface between retailers and brands like MTR as it acts as a single databank for all our products."

Jyotiroop Barua VP Sales
MTR Foods
What DataKart users have to say
With a range of 100+ SKUs of Pro Nature organic foods, DataKart is helping us with faster product acknowledgement at retailers' end, along with reducing time for product data sharing and helping our sales team's efficiency."

Varun Gupta CEO
Pro Nature Organic Foods
What DataKart users have to say
With DataKart implementation, we aim for seamless exchange of data with several customers at a go and thereby, improving 'Perfect Order' and 'Financial Reconciliation' with reduced Order to Delivery time & reduced Returns arising out of incorrect master data."

Riddhish Maniar Head of Customer
Service & Customer Facing Supply Chain
Nestle India Ltd.
What DataKart users have to say
We are using DataKart regularly to update/add product information for all our SKUs. We find it extremely easy for managing information on new product introductions and on our existing SKUs. Shortly, we will start sharing our product data seamlessly with many of the leading modern trade customers."

Bhargav Karkar Head Modern Trade
Kraft Heinz
What DataKart users have to say
We find DataKart extremely easy to use in assigning and managing our product barcode numbers (GTINs). We are also using it to publish our product details in real time to the Smart Consumer app, which helps us connect with consumers digitally using their smartphones and comply with Regulatory requirements."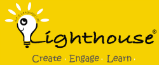 Sharmila Chaudhuri Founder
Art & Language Lab